November 9-12, 2017
The Sheraton Hotel
3200 Boardwalk Dr, Ann Arbor, MI
In November 2017, we will welcome 150 guests to the Sheraton to join us for a weekend of  classes and a whole lot of fun with a star studded team of teachers.
TEACHERS
Anna Maria Horner
With her bold style, Anna Maria has been charming the quilting world since 2006. She is an accomplished fabric designer, garment designer, quilt maker, author and entrepreneur. Anna Maria is known for big floral styles and lots and lots of beautiful colors. She creates lovely hand work and embroidery to include in her patchwork and garments as well.
Lizzy House
Lizzy is a print maker, textile designer, and illustrator. Armed with a BFA in Printmaking, she travels the world in search of inspiration. Lizzy has been a fabric designer for the past decade, wowing us all with her lovely and whimsical designs. She is an accomplished quilter and garment maker with a fun but sophisticated style.
Giuseppe Ribaudo
Giuseppe (AKA Giucy Giuce) learned to sew from his grandmother at a young age. In 2008 he began quilting and has never looked back. Giuseppe resides in NYC working with Andover Fabrics and is an avid modern traditionalist quilter. He has a great passion for simple design in bright colors. You can see his amazing quilt designs on Instagram.
AnneMarie Chany
Anne Marie is a quilter and pattern designer with a Mechanical Engineering background. You may have seen her popular blog genxquilters.com or one of her impressive quilts from her Sister Sampler book. Anne Marie has been blogging about quilts since 2006. She has since appeared on Quilting Arts TV, Love of Quilting TV and has been published in numerous magazines!
TICKETS
Tickets are on sale now!
6-Month Payment Plan Ticket
10-Month Payment Plan Ticket
Your Glamp Stitchalot ticket includes:
Welcome Mixer cocktail party (Thursday night)
Four classes (Friday & Saturday)
Breakfast (Friday, Saturday, & Sunday)
Lunch (Friday & Saturday)
Plated dinner (Friday & Saturday)
Open sewing time
More surprises!
---
CLASSES
Your time at Glamp will be spent learning four different techniques from some of the best teachers in the industry! The projects may be turned into a sampler quilt, or keep each project separate – the choice is yours!
---
HOTEL & TRAVEL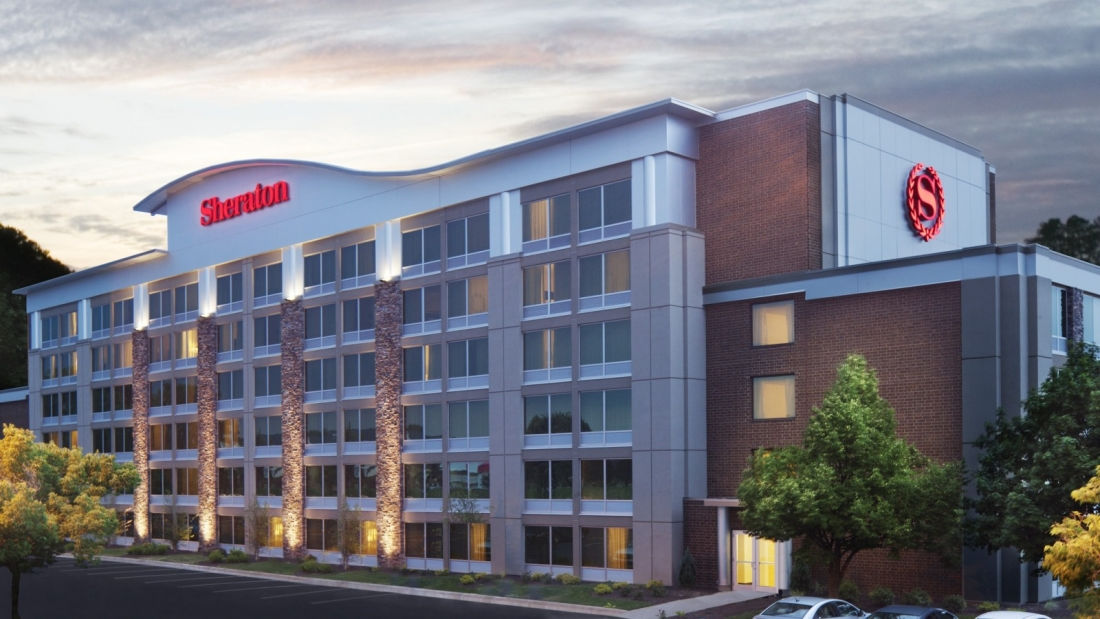 Glamp Stitchalot is held at the Sheraton Hotel in Ann Arbor, Michigan, only about two miles from all the art and entertainment in downtown Ann Arbor.
Sleeping rooms are booked independently of ticketing. You're more than welcome to book a room all to yourself or you can share with friends. If you are local, you are not required to stay on site overnight. We do encourage staying at the Sheraton in order to take advantage of the evening and morning activities we have planned!
---
$124 (plus tax) per night for standard rooms

You may reserve your room here, or
call the Sheraton. If you call, be sure to state you're with Pink Castle Fabrics and/or Glamp Stitchalot to get the group rate. The lowered group rate expires October 9th, or when the hotel sells out.
---
Detroit Metro airport (DTW) is the closest airport to fly into. If you are flying in for the event, Sheraton is located about 25 miles west of DTW.